The Douglas L. McDermott Bio
Douglas L. McDermott, ChFC, CLU, CLTC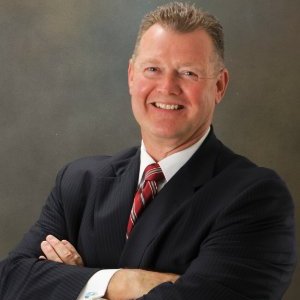 Douglas L. McDermott is President and Owner of McDermott Financial & Insurance Services, Inc. and was the founder and the former owner of The Annuity Store, located in Sacramento, California. The Annuity Store was built on the foundation of a unique marketing approach based upon concept-selling techniques by using benefits and features of value. The Annunity Store is now part of TruChoice Financial Group as of October 10th, 2019.
Mr. McDermott started in the insurance business in 1979 as an independent agent and a "commission only" salesman which he fondly states "being compensated for services rendered." His marketing skills led to running an independent agency then building a successful wholesaling organization wholesaling life and annuity products to independent agents, marketing organizations, brokerage firms and financial institutions nationwide.
Doug has received his professional designations as Chartered Life Underwriter and Chartered Financial Consultant in l988 from American College in Bryn Mawr, PA, and in 2008 Doug completed his Certification for Long Term Care and received a CLTC designation. Doug when running The Annuity Store was honored as a member in the National Directory of Who's Who in Executive and Professionals, 1996-1997 edition, and was selected as an honored member of Who's Who Among Outstanding Corporate Executives in the l998 publication. He became a member in -the National Register's Who's Who in Executive and Professionals 2005-2006 edition and was selected as an honored member of the Heritage Registry of Who's Who 2005-2006 edition.
He has been instrumental in creating effective marketing strategies and these strategies are used by Medicare Supplement, Final Expense, Long Term Care, Annuity and Life Insurance Producers, Property & Casualty Producers, Security Representatives, Associations, and Financial Institutions nationwide. His success comes from teaching how to transition and to serve with possible annuity or life needs through VALUE FINDING. This has been found to be a successful opportunity for those who have been trained to use and who have then taken ownership of his system and techniques.
Since l993 he has addressed over 1,900 seminars as a nationally recognized speaker on annuities or other insurance services. His primary audiences are to the senior market which he calls the Social Security Recipients age 62 and above and Pre-Social Security Recipients age 50 to 62 the related industries just mentioned. He also addresses those ages 50 and below which he calls the "Preparer Market" those preparing for retirement. This also includes speaking to the Financial Service Industry Representatives who services these three areas. Doug's primary subject is "The Three Phases of Retirement" (Preservation...with some Growth, Income "Now, 1-10 years, 10 years plus" and Legacy). Mr. McDermott has worked with and is currently working closely with insurance companies to develop and refine their annuity and life portfolios. Doug has been a guest on many radio talk shows and has had several articles published pertaining to his field of expertise.
During his 5 year non-compete after selling TAS, Doug also served as one of the coaches for American Military Benefits Group, LLC, which provides services for Veterans and their Widow(er)s. This organization assists Veterans and their Widow(er)s whom may be entitled to Veterans Affairs benefits particularly with a little known "Improved Pension Benefit". AMB's mission is to locate all Veterans, their Widow(er)s and Families wherever they may find them; to inform them of the availability and qualifications of the VA Benefit, to assist however legally possible VA service officers in qualifying claimants; and to partner with healthcare professionals in better serving the financial needs of our Veterans and their Families. AMB only uses VA accredited Attorneys. He had the pleasure of working with Galen Jones who is an expert in this area of service. Working together they found a way to locate the widows of Veterans on a national basis.
In early 2012 preparations were being made to develop a relationship with Jim Sweeney and Clay LeGeyt with the help of Ernie Giambra to assist American Senior Benefits, LLC in developing their own Annuity Backroom Division. January 2014 an office opened in Sacramento to service the needs of Social Security Recipients (age 62 and older and Pre-Social Security Recipients ages 50 to 62). As well as those preparing for Retirement 50 years old and younger called "The Preparers". This service assists American Senior Benefits clients, their Regional Managers; managers and their agents on a National Bases. ASB's goal is to be the best in the Three Phases of Retirement (Preservation/Growth; Income [Now, 1-10 Years & 10 Years(+)]; Legacy). ASB as an organization runs similar to a "Hybrid Captive Agency System." ASB services the individual needs of the Social Security Recipient as well as those who are PRE-Social Security Recipients in health, life and annuity. In most Regions securities are made available through registered security reps.
The Annuity Backroom office was located in Sacramento for ASB the past three years. The Backroom does case design work for both Annuity and Hybrid Single Premium Life. Greg Haney, RICP is assisting ASB's field force with case design product knowledge, training, and support in explaining the concepts, benefits and features. The products to be used will be specific for the states ASB is serving their clients in. ASB Annuity BackRoom uses the simple concept of "The Three Phases of Retirement" (Preservation; Income-Needs that are either Now, 1 to 10 years an 10 years plus; lastly, Legacy) Doug McDermott will be doing training inside the office with Greg (Go to Meetings, Skyping and joint calls) and then Doug will travel out in the field doing face to face training for ASB's RSM's and field force of Agents. A website for Annuity Education and Concept Knowledge concerning annuities is available for use 24/7. Greg worked for The Annuity Store from 1995 to 2007. He then went to Portland State University to pursue a degree in Biology. He graduated in 2011. Greg completed his RICP and ChFC from American College in 2015 and 2018 respectively. Greg is currently working on completing his CFP and CLU Designation through American College. The Haney family has worked with Doug McDermott for over 30 years. The new location for ASB's Annuity Backroom office is located in ASB's Home Office in Olathe, KS. His associate is Lori Severns, and she will be assisting the agents out in the field with a variety of services. The past seven years ASB has written and placed over 1.5 Billion in Annuity Premium for their clients.
American Senior Benefits, LLC as an organization has positioned itself for tremendous growth with the ability to expand and serve in every state. Their current Regional Managers are some of the best in the business. ASB also has two of the best Executive Vice Presidents Greg Gelineau & Albert Hawks that can be found in the industry. Watch ASB become the premier service organization serving the Social Security Recipient Market Place. Their ability to serve the Pre-Social Security Recipient Market Place is growing into a powerhouse as well. Lastly, ASB will serve the Preparers Market ages 50 and below with their specific ages. Doug is loving his time giving back and finishing his career serving one of the finest organizations in the Financial Service Industry. www.americanseniorbenefits.com
As of July 16th, 2019 American Senior Benefits became part of Integrity Marketing Group, LLC. Looking forward to being a part of this overall growth in Annuity Sales.